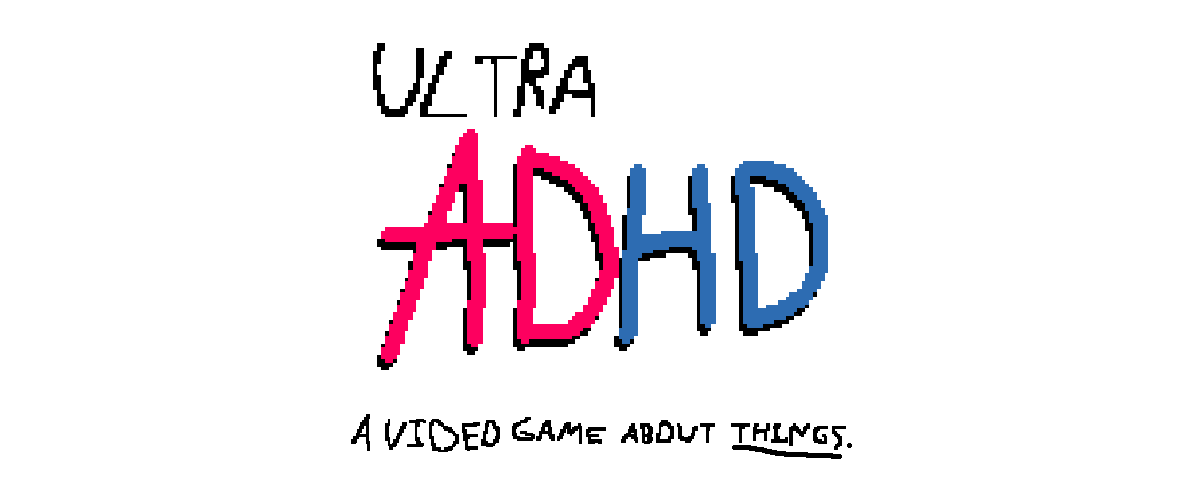 ULTRA ADHD
The Ultra ADHD 2018 Update - Coming October 5th!
---
Hello everyone! It's been a while.

In celebration of Ultra ADHD's second birthday, I've been developing a brand new content update for the game. This update includes a brand new ending, a slightly less unfunny script and some much-needed and very late bug fixes.

Coming to itch.io this OCTOBER 5th. Anyways, here's a fancy marketing image of everything I just wrote, but it's considerably uglier and harder to read: