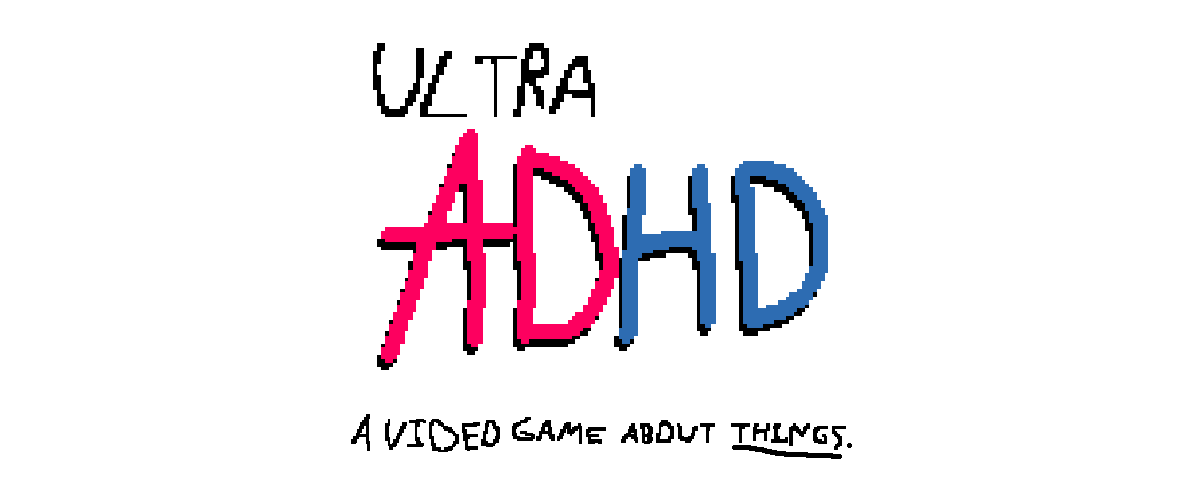 ULTRA ADHD
Foreword
First I'd like to give my upmost gratitude for the love and support y'all gave, and still give, to Ultra ADHD. Despite this nonsense game being 4 years old at this point, I am still astounded that people still manage to find this game, play it, enjoy it, and write incredibly heartfelt things about it.
Thank you for your kind words, comments and Let's Plays, especially in these absolutely SHITTY times.
Now, back to the topic at hand. This update aims to fix a few nagging issues I continually procrastinated on actually fixing, as well as attempt to rectify the oddly glitchy Mac and Linux builds. It's important to say upfront that I don't have a Mac or Linux machine at hand, so I flipped some switches and optimized settings as best I could, referring to recent tutorials, FAQs, and guides I found for advice. No matter what, let me tell you right now that Unity's Mac/Linux compiler is… not great. If you have a non-Windows machine, try it out and tell me if any of my mad science experiments worked. I'd still recommend playing this on a Windows VM if you can.
Patch Notes
Quitting back to the main menu now takes two quick ESC clicks to prevent accidents
Updated occlusion culling maps to increase performance
Optimized extremely old and resource-intensive billboarding code
Guts UI label now has a button indicator to remind players how to eat them
Moved "training dummy" and melee instructions right next to the exit so players won't miss them
Revolver now deals x3 damage and has a much punchier sound effect, but ammo is more scarce
Slightly changed zombie spawn locations
Updated the project's Unity version
Made minor dialogue changes to the final ending
Removed credits song because I feel it's a bit overdramatic (ironically, it was called Overreacting)
Files
Ultra ADHD - Windows
86 MB
Oct 03, 2020
Ultra ADHD - Linux (64-bit)
93 MB
Oct 03, 2020