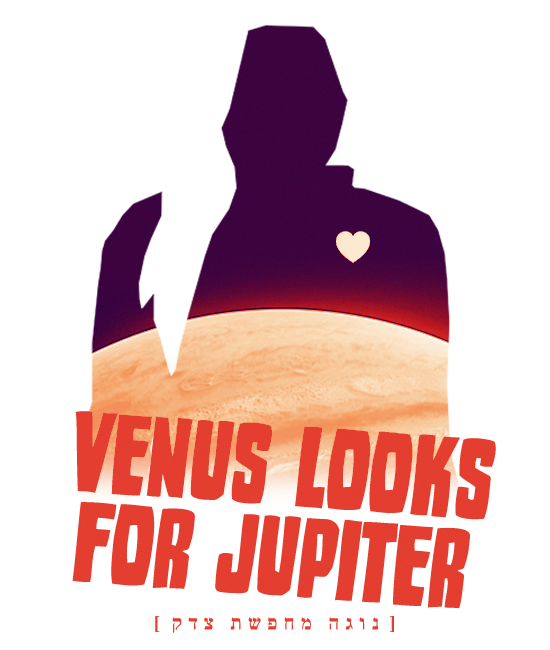 Venus Looks for Jupiter
Venus Looks for Jupiter releases on MAY 5!
---
Hi everyone,
I'm pleased and excited to announce that Venus Looks for Jupiter, a music video game and also first person parkour'em'up and also first person red objects shooting simulator will be released FOR FREE on MAY 5TH!
That was a pretty elaborate description, so let's break it down:
MUSIC VIDEO GAME
This is Noga Mehapeset Tzedek (Venus looks for Jupiter) by Israeli rock band Elisha Banai and The Forty Thieves.
Using relatively minimalist lyrics, the song revolves around Venus (Noga) as she builds up confidence and looks for her Jupiter. Its high-octane, unrelenting tempo is addicting and blood-pumping quickly brought a video game adaptation to my mind.
Venus Looks for Jupiter (the game) is heavily tailored around the song - it has a dynamic soundtrack that evolves and revolves around your progress.
If you can tap into the game's "flow" and master its mechanics, you are rewarded with a kickass, fast-paced, unrelenting music video with you as its main attraction.
FIRST PERSON PARKOUR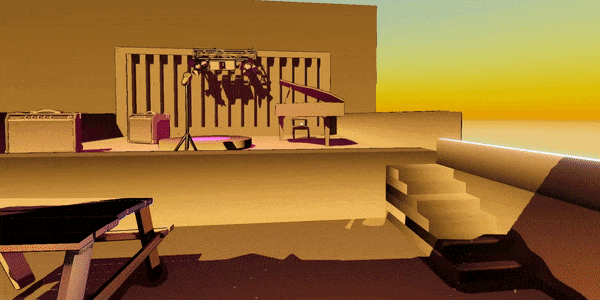 Influenced by the likes of Mirror's Edge and Titanfall 2, your main interaction with the world is staining its walls and floors with your footprints. There's no need to build momentum; from the second you start moving, you can wall-run, vault and climb on any surface.
From climbing further and further up an office building to navigating construction sites to smashing glass roofs, the game will test your pathfinding and instincts while making sure to keep your momentum. There is nothing to explore, and nowhere to go but forward - keep going and you'll master it.
RED OBJECTS SHOOTING SIMULATOR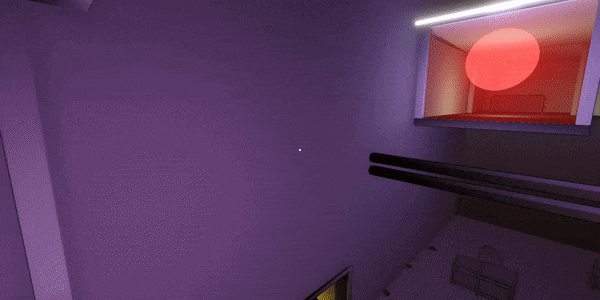 Just what it says on the tin.
THE BIG PICTURE
Venus Looks for Jupiter is a freeware title with a playtime of around 10 minutes, not including a speedrun mode. It aims to provide a satisfying and empowering experience while telling a short story, without needlessly wasting your time.
I've been working on the game on-and-off for roughly two months, and I can't wait for you to play it! If you want to get an e-mail the moment the game is actually released and be the first to play it, you can sign up for the game's mailing list or follow me on Twitter.
See you on May 5th!
– DancingEngie
Get Venus Looks for Jupiter