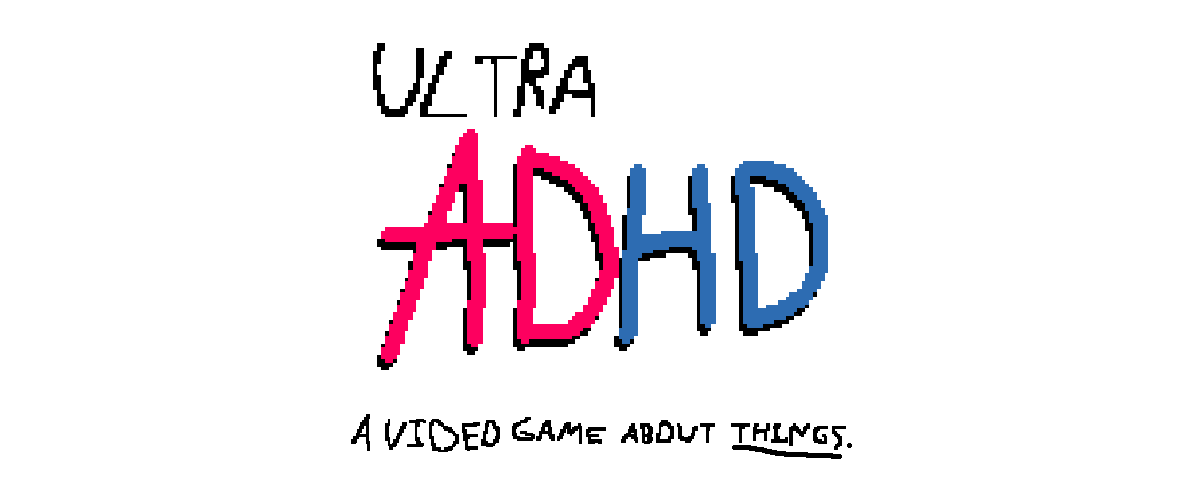 ULTRA ADHD
ULTRA ADHD: Now on Slamdance DIG!
---
Well this is weird.

Ultra ADHD has been accepted into Slamdance DIG,, where you can play it and other really interesting and amazing games RIGHT NOW* (or, rather, really fucking soon)!

Unfortunately I will not be able to attend, as I could not get a Visa in time (embarrassing, I know (I really wanted to go (I thought Israelis can enter the US without a Visa (well apparently not))), but if you are in the area, check it out! Oh, and send me pictures of the place :)

I'll let the press announcement do the rest of the talking from here:
"DIG, hosted by Big Pictures Los Angeles (Address: 2424 W Washington Blvd, Los Angeles, CA 90018), opens December 1, 2017 and will close on December 8, 2017. Admission is free and open to the public."
* Yes, I know Ultra ADHD has been out for more than a year, and it's free online, but when's the last time you played the game... in a GALLERY? with OTHER PEOPLE? Huh? Never? Thought so.